HIP
The Surgival Hip Line offers a wide range of solutions for total
or partial arthroplasties that allow surgeons to address each hip replacement with an appropriate approach.
Get in touch with us if you require more information.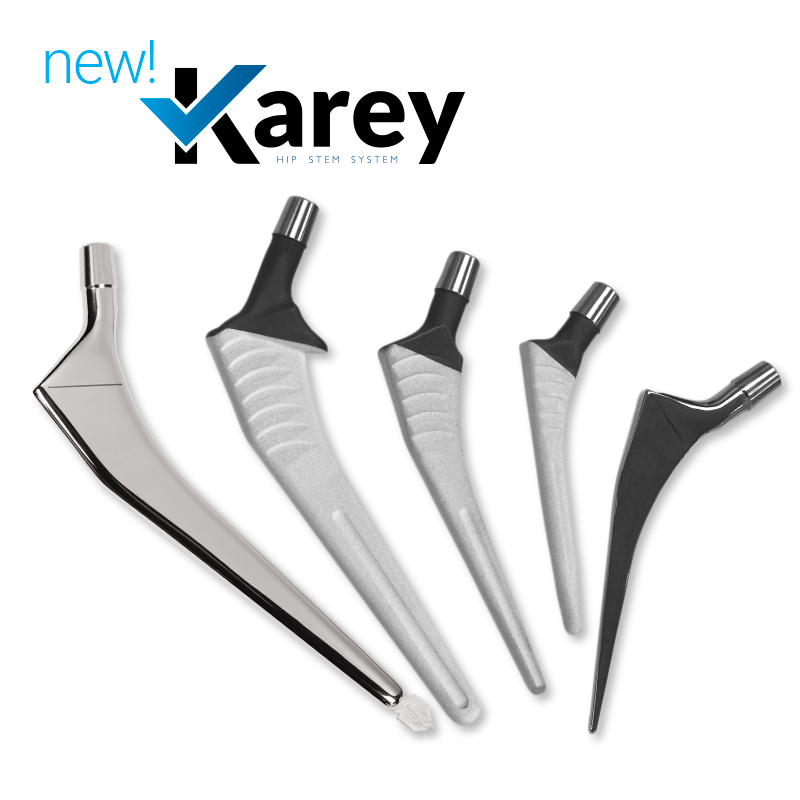 KAREY PRIMARY STEM
The design of
Surgival
Karey Primary Stems provides an ideal combination of resistance and fixation by minimising the geometry, offering a concept that is respectful of the patient's anatomy.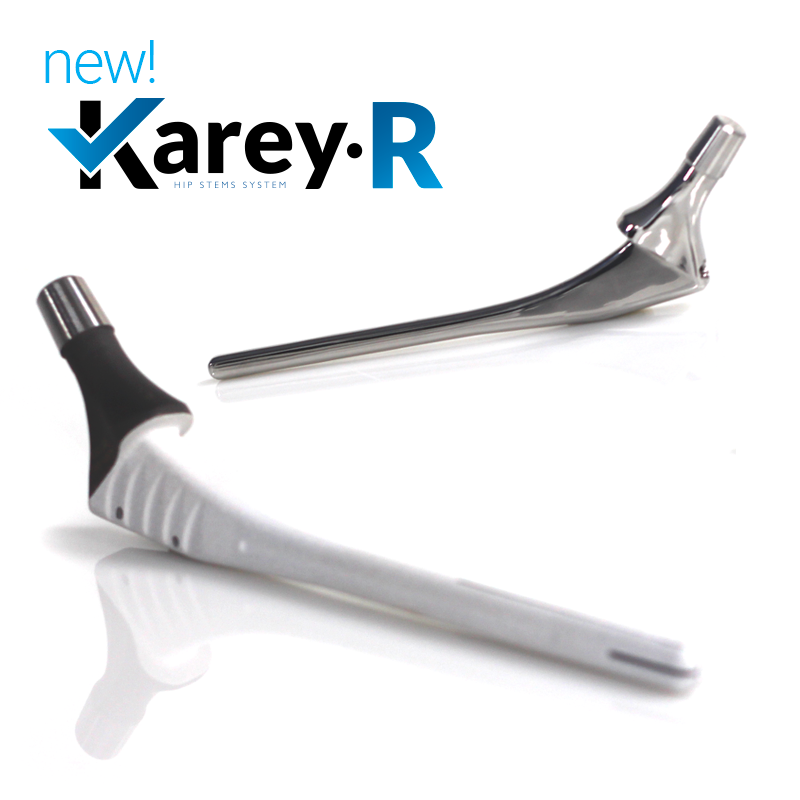 KAREY REVISION STEM
Karey Revision Stems
Surgival
specially designed for revision surgeries. The quadrangular section design and lengthening of the distal portion stays in line with the philosophy of the Karey Primary Stems.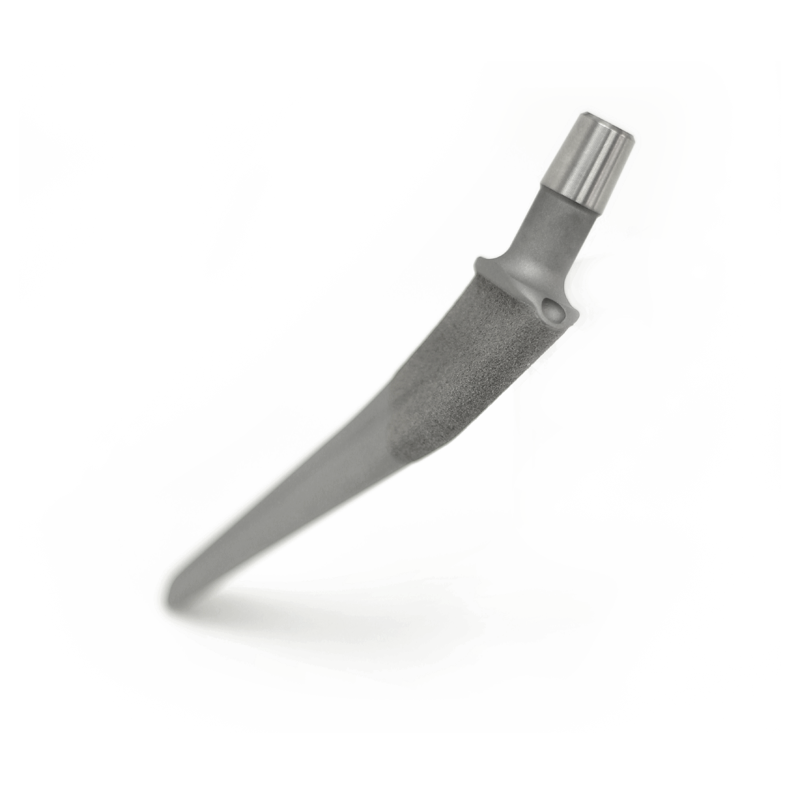 SELF-LOCKING STEM
The
Surgival
Self-locking Stem design is based on the original development made by Maurice E. Müller in 1976, with some of our own features that enhance its performance.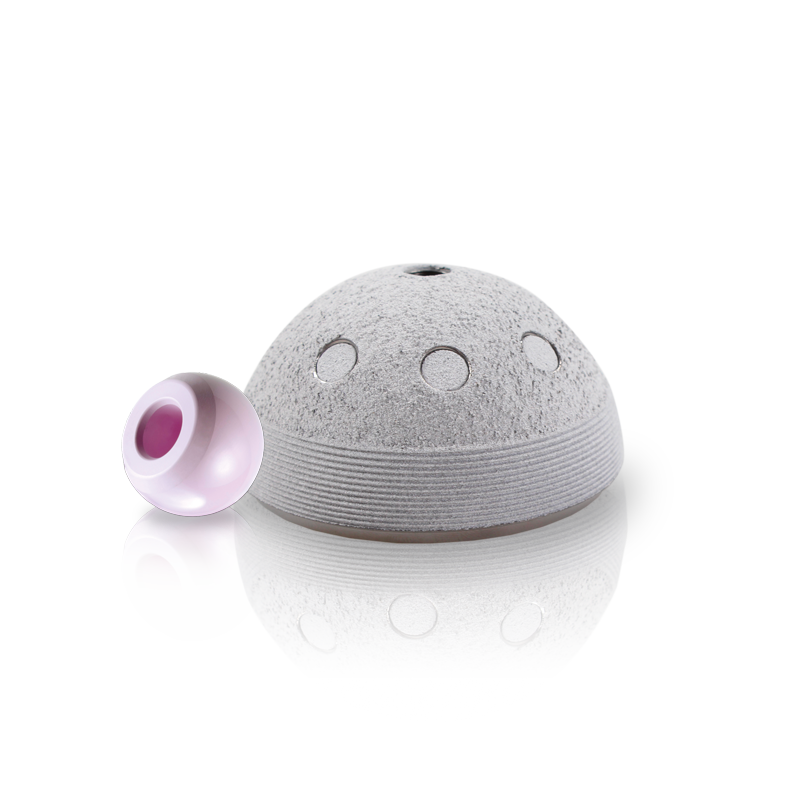 QUARTER CUP
QUARTER® is a new and comprehensive anthropometric acetabular system compatible with total hip replacement and a wide range of circumduction.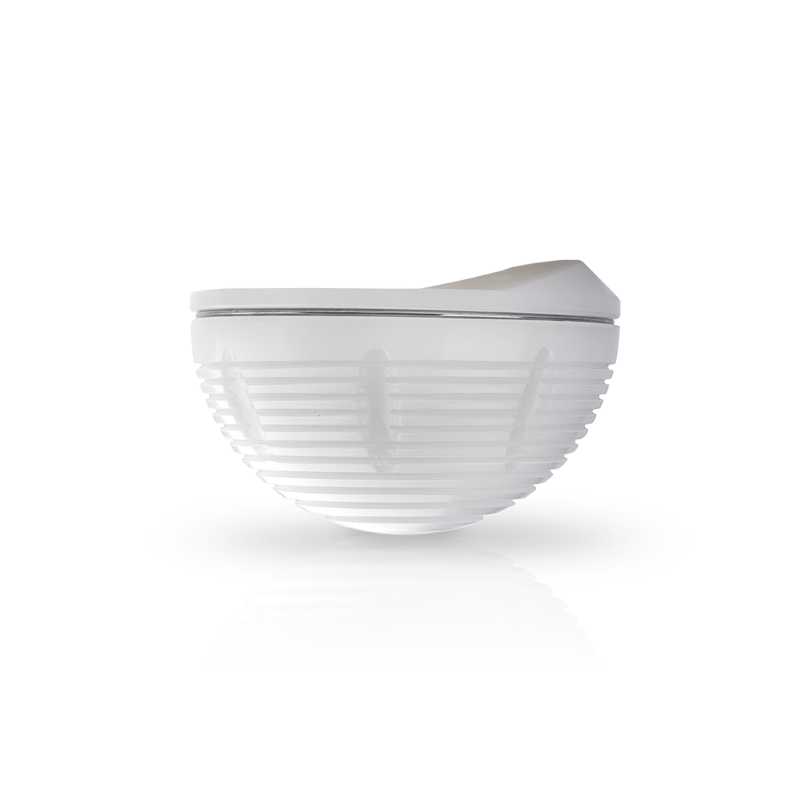 MÜLLER CUP
Surgival Müller-style cups are based on the original design developed by Maurice Müller decades ago. Fully manufactured in ultra high molecular weight polyethylene (UHMWPE) and featuring a hemispheric design that enables maximum preservation of bone stock and guarantees uniform load distribution to the bone thanks to the close contact with the acetabular bone of less than 0.5 mm.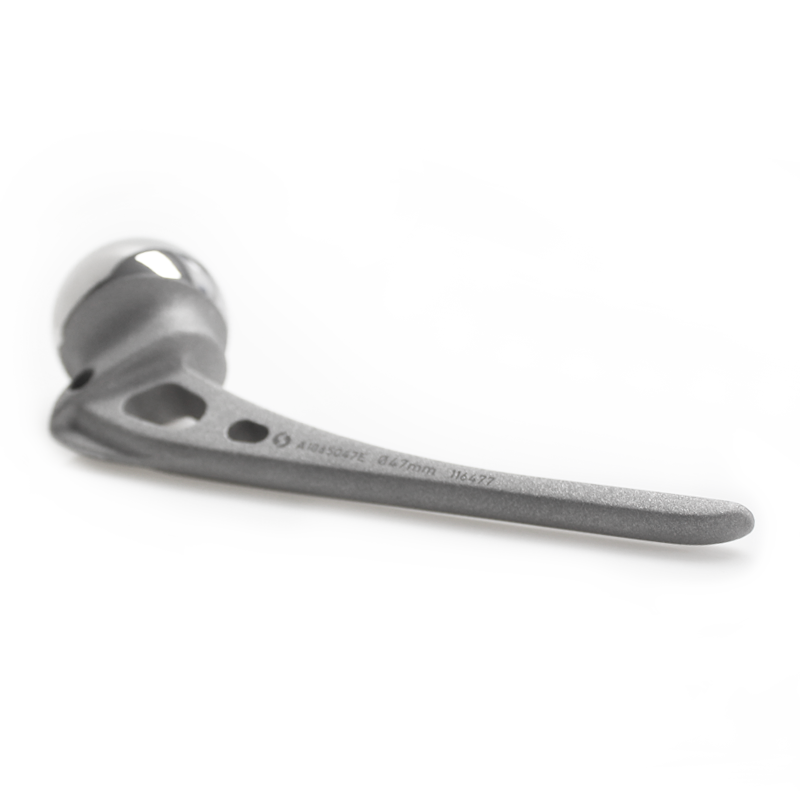 AUSTIN MOORE
In 1940, Dr Austin Moore (1899–1963) performed the first metal hip replacement at Columbia Hospital in South Carolina. Moore designed a proximal femoral prosthesis with a large head and an approximate length of 30 cm that was attached with bolts to the end of the femoral shaft.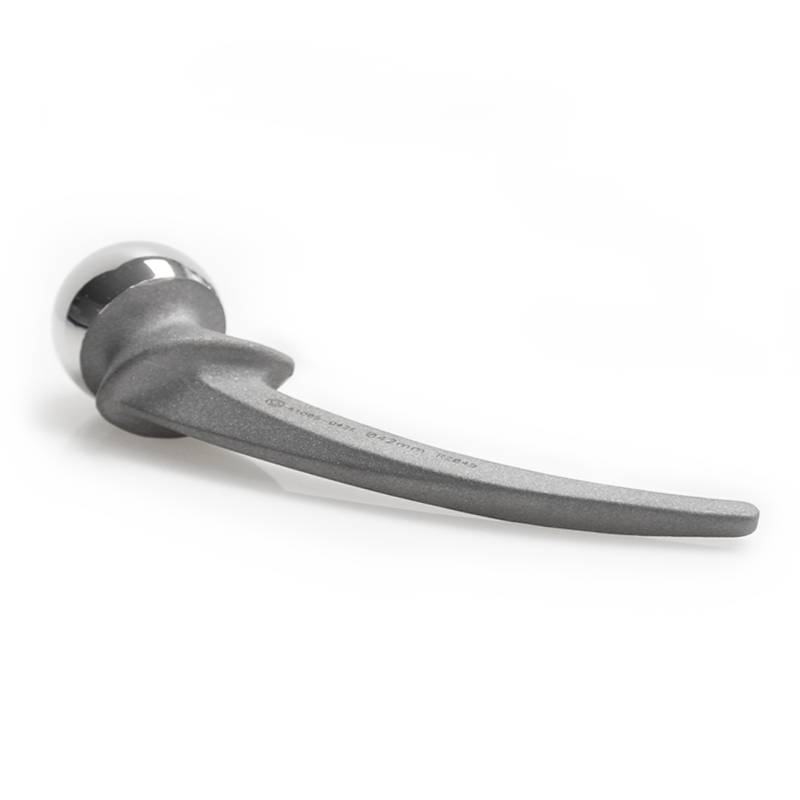 THOMPSON
Since it was first used in 1954, the THOMPSON prosthesis has remained a popular implant for the treatment of hip fractures and its indications for use have changed very little since its advent It is primarily used in patients with intracapsular fracture.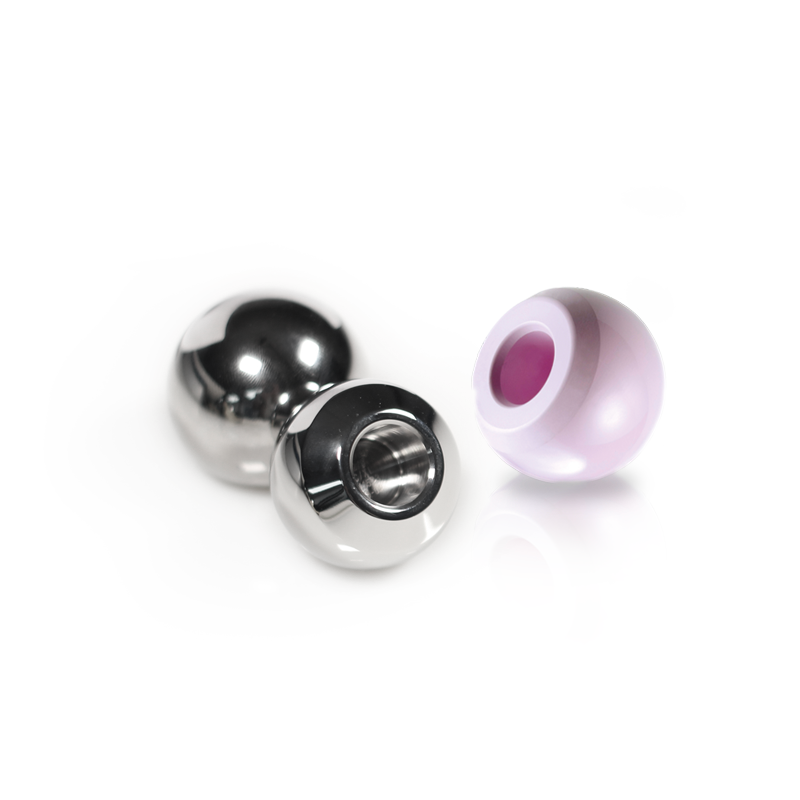 FEMORAL HEADS
Femoral heads
Surgival
are used for total and partial hip arthroplasties. Their function is to replace the anatomical joint element, providing the necessary mobility for proper functioning.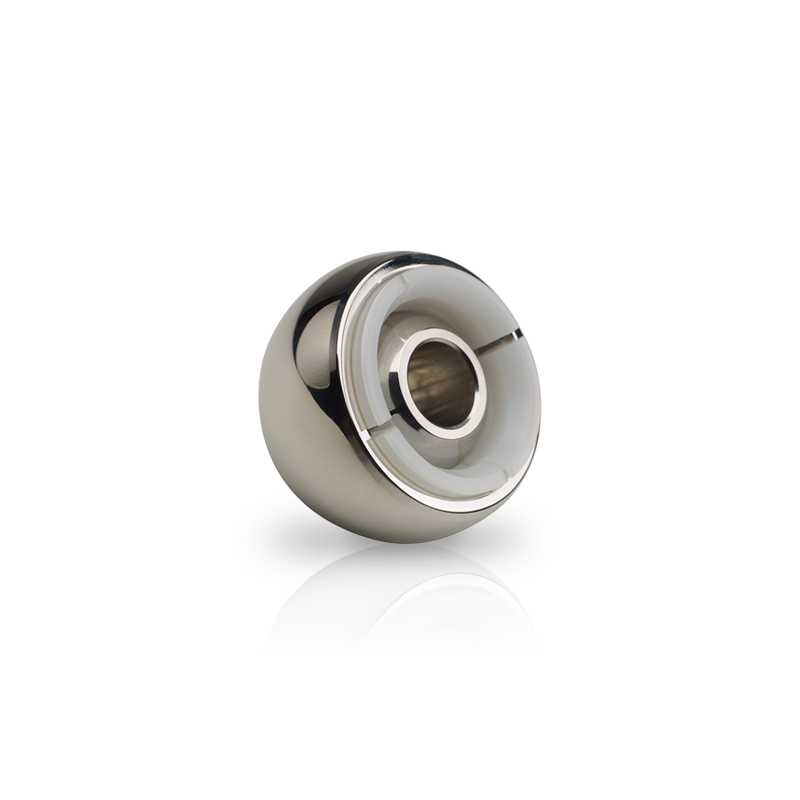 BIARTICULAR HEAD
The biarticular head, also called a bipolar or bicentric head, was essentially designed to reduce the friction that occurs, in the majority of cases and early on, in the acetabular cartilage upon direct contact with the metal head of an endoprosthesis in a classic hemiarthroplasty.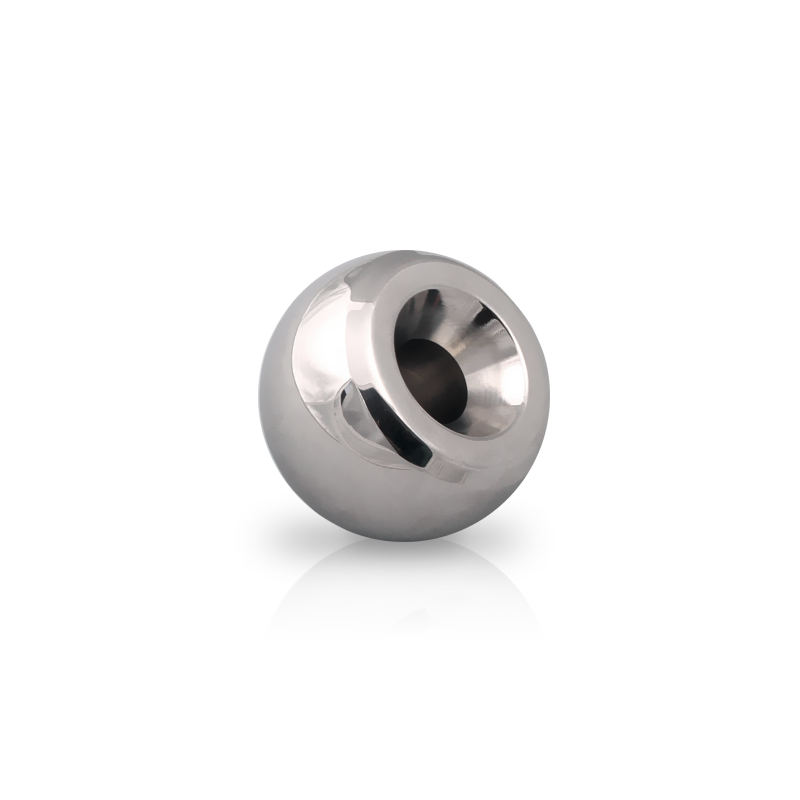 ENDOCEPHALIC HEAD
The endocephalic head is indicated for hip hemiarthroplasties. Its design makes it possible to preserve the anatomical acetabulum and joint cartilage, regenerating the degree of natural rotation that the joint originally had.